Chipper Knives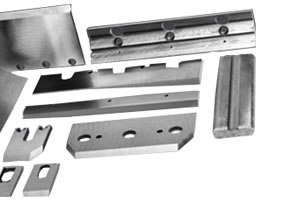 Chipper Knives
Henglida, a machine knife manufacturer, can provide chipper knives commonly used in both paper industry and wood industry.
We have chipper knives in stock ready for shipment. And we can also produce blades based on customers required design drawings, raw materials and specifications, etc.
Some information about chipper knife production industry:
High quality chipper knives are surely made of high quality raw material, which is usually steel. Generally speaking, high quality steel is composed of iron, carbon, sulfur, silicon, molybdenum, manganese and chromium and so on. And the containing of Mo, Mn, Cr, especially Cr, determined the quality of steel. Mo, Mn and Cr are all expensive; as a result, a cutting knife maker has to pay a lot for making high quality products.
Nowadays, many enterprises are influenced by economical crisis; as a result, some chipper knife maker, especially those get into financial trouble, may try anything to reduce production cost or increase sales. This means a great chance to lower price and quality. A low quality wood chipper knife will certainly influence your manufacturing efficiency and increase your production cost.
Since we cannot tell high quality chipper knives from bad ones by having a look at them, the best way we can do is to choose credible manufacturers. Henglida is one of your credible chipper knife manufacturers.