Company information
Maanshan Henglida Machine Blade Co., Ltd. is an industrial machine knife maker and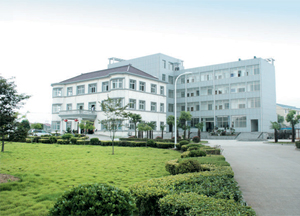 supplier in China. Our primary cutting knives include:
paper cutting machine knives
metal cutting machine knives
leather cutting machine knives
rubber cutting machine knives
as well as cutting knives for many other industries.
In the latter part of 20th century, industrial machine knives for China's paper, plastic & rubber, metal, and leather industries were primarily imported from other countries, which greatly increased production costs. As a result, we began manufacturing industrial machine knives to fill this need. In 1995, we began Henglida, with approximately 140,000 USD, which we invested into advanced machine-knife-producing equipment and employing a staff of experienced technicians. With our over ten years of manufacturing experience, we are able to produce 350,000 cutting machine knives, annually. Our cutting blades, which include circular-dished knives, straight knives, and irregular-cutting knives, are extensively used in numerous industries, including paper converting, leather, rubber and plastic products manufacturing, metallurgic, and wood industries.
Quality assurances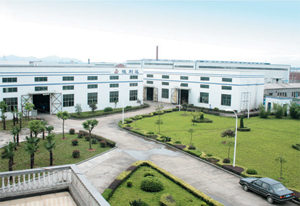 Henglida machine knives are all of the highest quality, and are offered at the most economical prices, whether chipper knives, saw blades, perforation knives, paper guillotine knives, or shear blades.
In creating our cutting blades, we use a variety of raw materials, including: tool steel, alloy steel, high speed steel and tungsten carbide. Each of these materials has specific features, so machine knife users may choose cutting knives of varying materials, based on their different cutting needs. We then apply a strict quality control system throughout our manufacturing process to guarantee our machine knives' quality. Lastly, in order to continuously improve our product quality, we have also employed a senior technician with over 30 years of experience in the heat treatment area, in order to oversee our cutting machine knife making. All of these factors help guarantee our reliable product quality, and as a result, we have received the ISO9001 certification.
Our product quality, in addition to our wide range of cutting machine knives (bottom and Slitting Knives, packaging cutting knives, paper cutter knives, shear blades, etc. are all included) have resulted in rapid growth for our company. Our leather cutting machine knives, paper cutting machine knives, metal cutting machine knives and rubber cutting machine knives, etc. have successfully expanded into global markets, including the USA, UK, Russia, France, Germany, and Indonesia, as well as many other countries around the world.
Henglida is located in Maanshan city of Anhui Province, China. Maanshan is close to Nanjing and Shanghai, so we have convenient water transportation from our location, thus allowing us to offer on-time delivery at reduced shipping costs to our customers. For any of your cutting need, please don't hesitate to contact us. We will provide you with the highest quality cutting machine knives, at lower prices.
Warranty and guarantee
We at Henglida provide not only high quality, reliable cutting blades, but also considerate customer service. In addition, we ensure customer satisfaction by offering a refund, exchange, or repairs for two months after your purchase. So, you may feel secure in using our products. Call us today.